Get Your 2023 Government Tax Credit!
Federal Rebate Savings + Comfort = Happy You…
Get up to $2,000 in Inflation Reduction Act Rebates!
If you've been putting off the replacement of your old, energy-inefficient heating and cooling equipment because the economy is sluggish and money is tight, you're not alone.
Millions of Americans having been doing just that – waiting for a little financial help before investing in a new boiler, water heater, furnace, split system, condenser, or pellet stove.
Well, we've got great news!!! McNamara Services will help you receive up to $2000 (or 30% of your equipment and installation costs) on qualifying, energy-efficient home or business heating and cooling systems.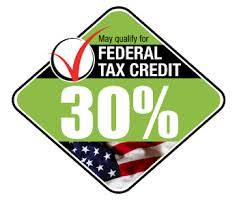 What Equipment Qualifies for Rebates???
Boilers
Furnaces
Split Systems
Condensers
Pellet Stoves
How It works…
Most people don't even know about the 2023 tax credits – and those who have heard of the program typically have little to no idea how it works.
Fortunately, we at McNamara Services understand the program inside and out – and, most importantly, we can help YOU take immediate advantage of up to $2000 worth tax credits that are available to you, RIGHT NOW towards the purchase and installation of a qualifying energy-efficient boiler, water heater, furnace, split system, condenser, or pellet stove.
We've got the info you need…
We've got the IRS forms…
We'll help you fill out the paperwork…
So, you can claim your 2023 Federal Tax Credit of up to $2000!!!
Need a new heating or cooling system or equipment upgrade?
Call us today at (845) 735-8844 and we'll guide you through the process of claiming your tax credit – and help you upgrade your home or business's heating or cooling systems in the process!